Tools
Combining Algal and Plant Photosynthesis (CAPP) data
---
Plant Phenotyping Tools
from Dobsrecu A, Scorza L, Tsaftaris S, McCormick AJ. (2017) A "Do-It-Yourself" phenotyping system: measuring growth and morphology throughout the diel cycle in rosette shaped plants. Plant Methods 13: 95. (Software source code and datasets available).
from Bernotas G, Scorza LCT et al. (2019): Supporting data for "A photometric stereo-based 3D imaging system using computer vision and deep learning for tracking plant growth." Supplementary files and software protocol can be download here here, which includes a video guide for setting up PS-Plant. Additional link to the GigaScience Database: http://dx.doi.org/10.5524/100594.
---
Cyanobacterial Synthetic Biology Tools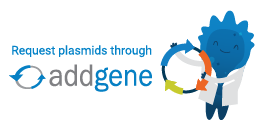 Find Alistair McCormick Lab Plasmids
from Vasudevan R, Gale GAR,  Schiavon AR, Puzorjov A, et al. (2019) CyanoGate: A Golden Gate modular cloning suite for engineering cyanobacteria based on the plant MoClo syntax. Plant Physiology 180: 39-55.
from Gale GAR, Schiavon AR, Puzorjov A, et al. (2019) Modification of cyanobacteria by conjugation using the CyanoGate modular cloning toolkit. Journal of Visualized Experiments 152: e60451.